Custom Printing
Let Jatco Incorporated Show The World Who You Are!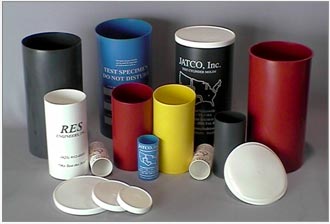 With silk screening technology, Jatco is able to print any design in any color, whether it be your company name, logo or anything that you desire! We are able to print the cylinders so that you may identify the job name, date, company, specimen number and or the project that you are working on!
Only $.07 per cylinder!
Custom printing takes up to two weeks after processing an order.
$150 one-time Silk Screen set up fee- this is the ONLY cost for the silk screen. If the screen breaks or is damaged, we'll replace it for you!
Give us a call to find out more information!